Regular price
$199.00 USD
Regular price
$299.00 USD
Sale price
$199.00 USD
Unit price
per
-

$100.00
Sold out
Share
Select Option
View full details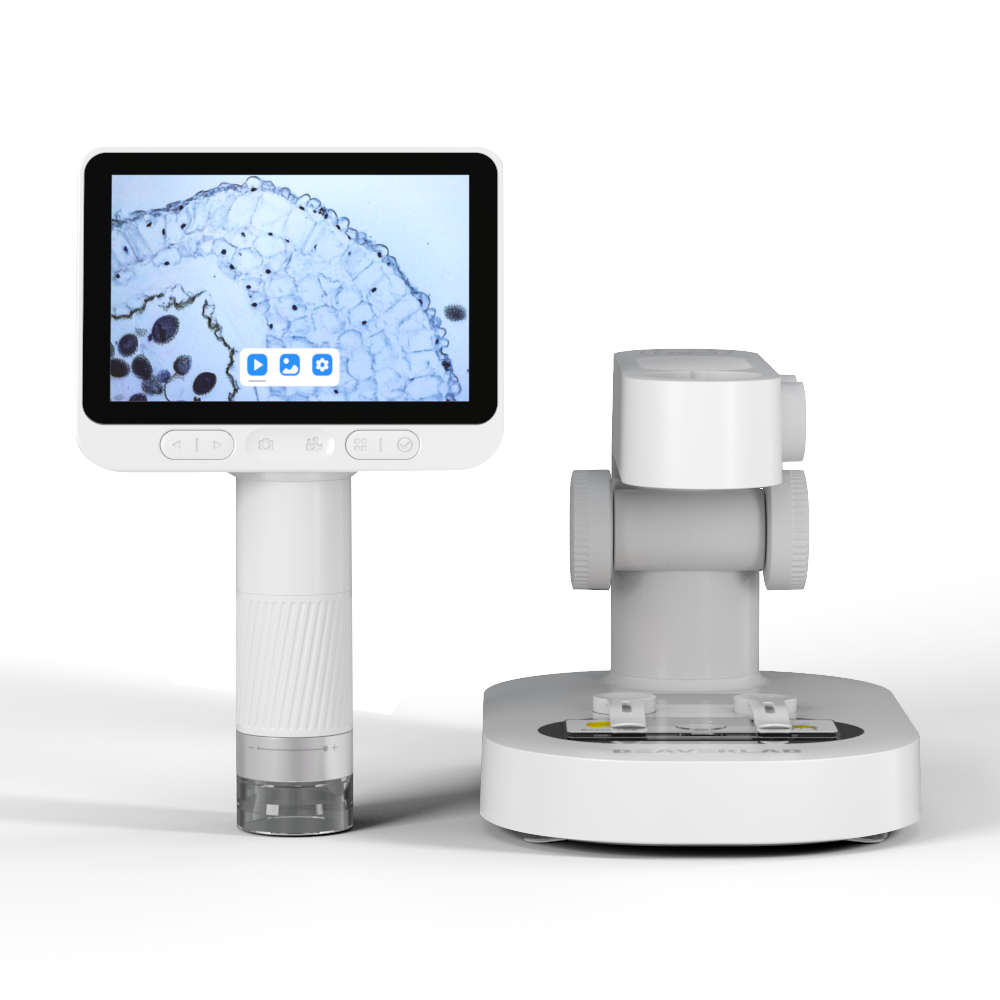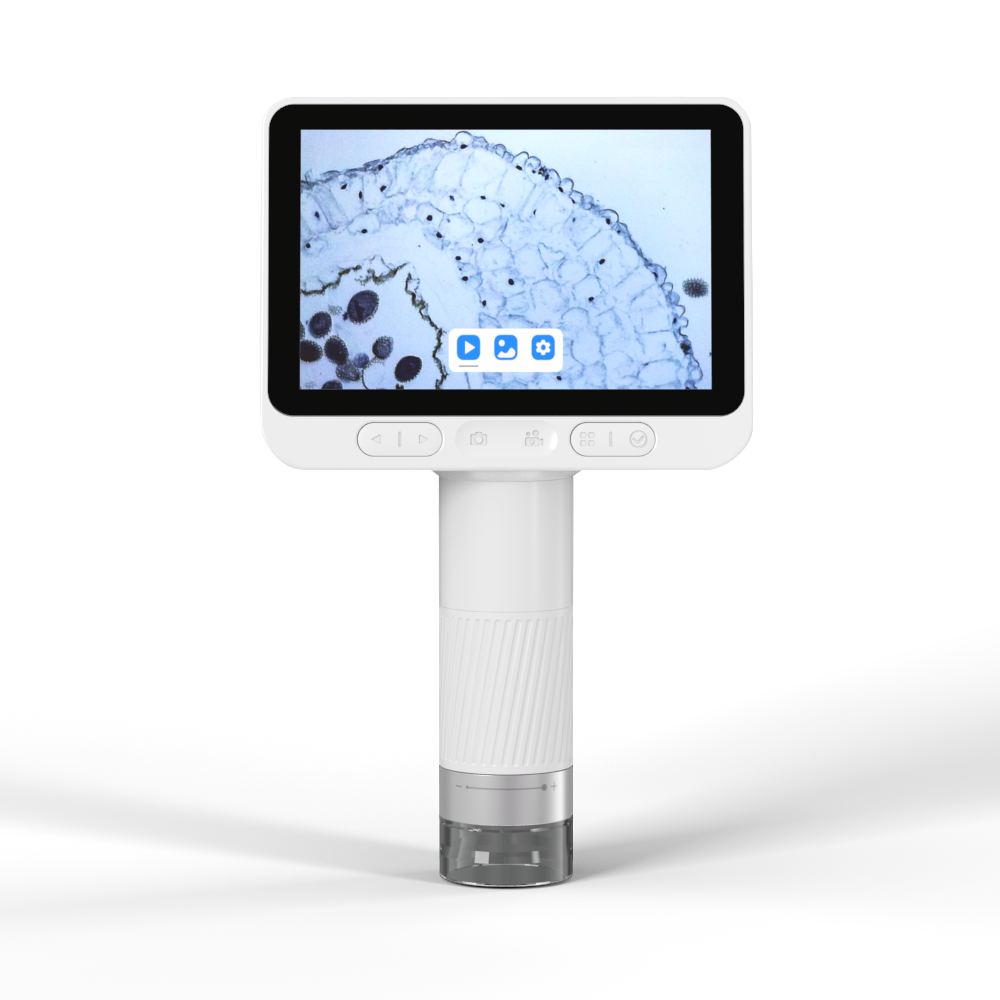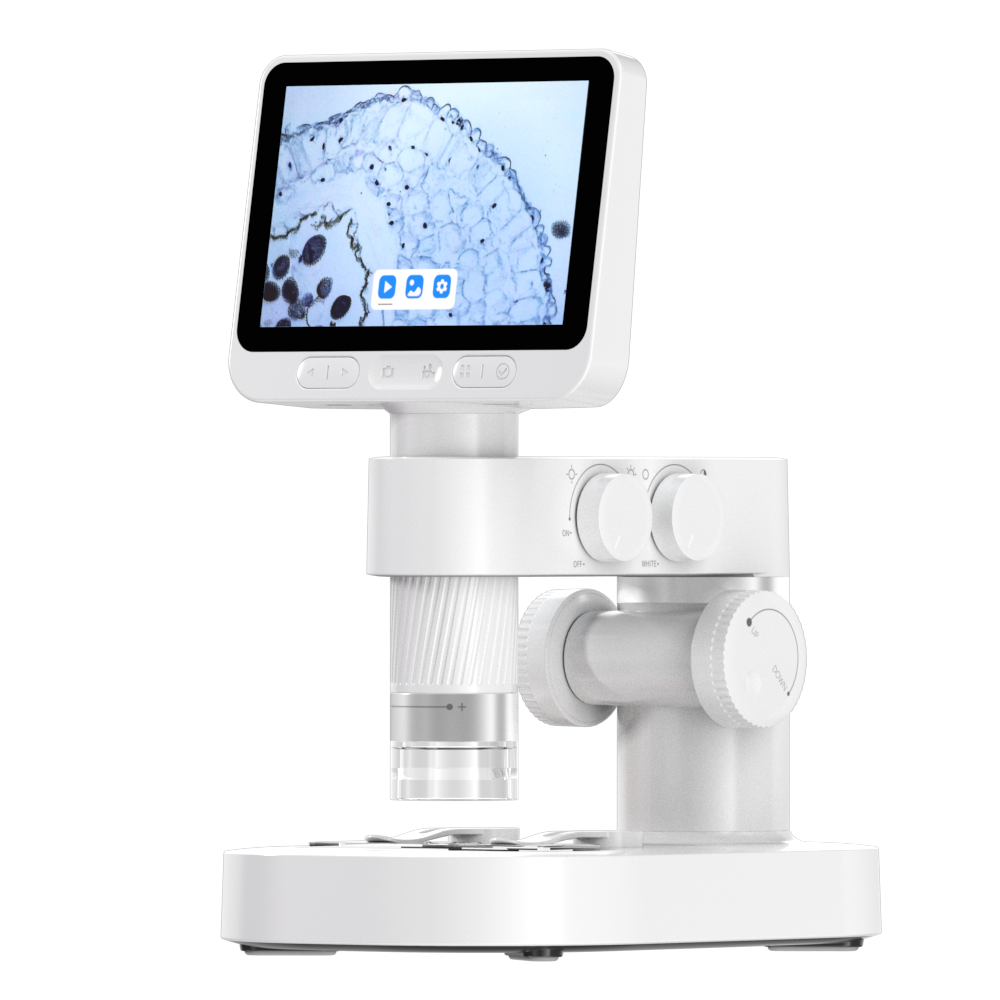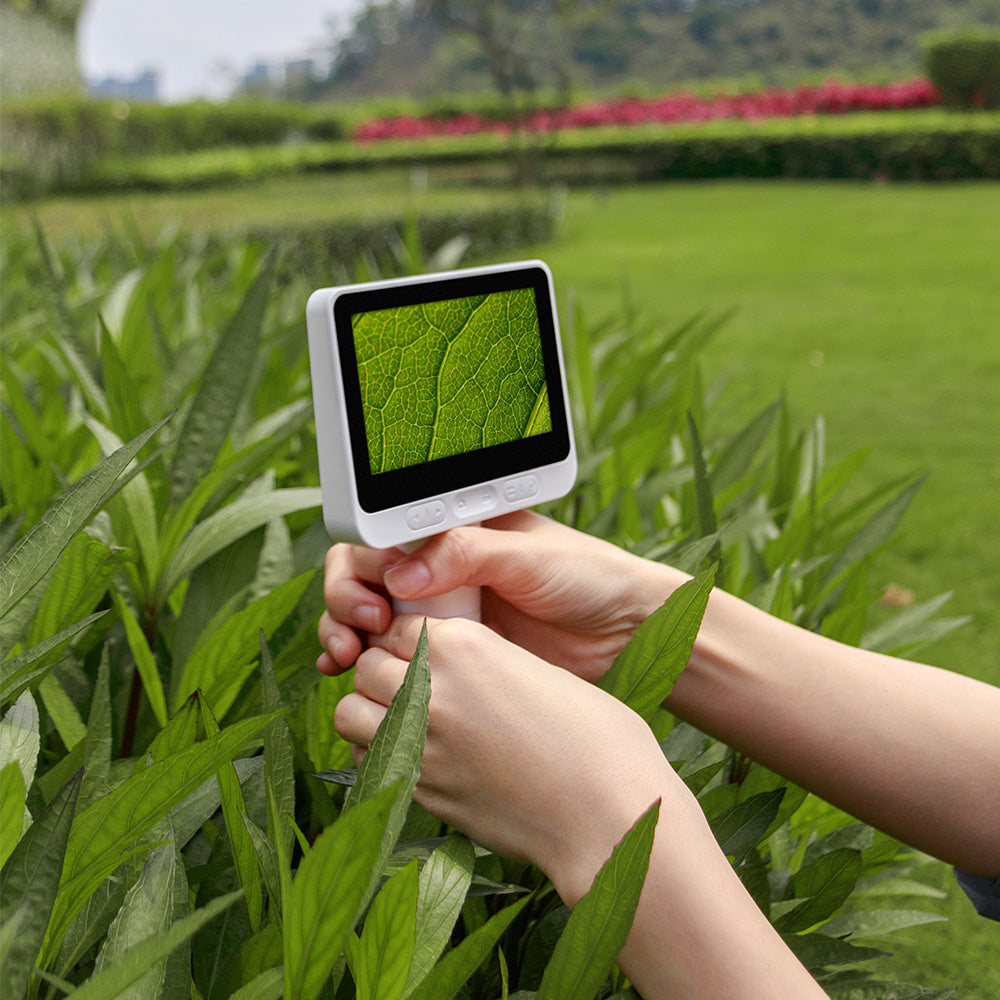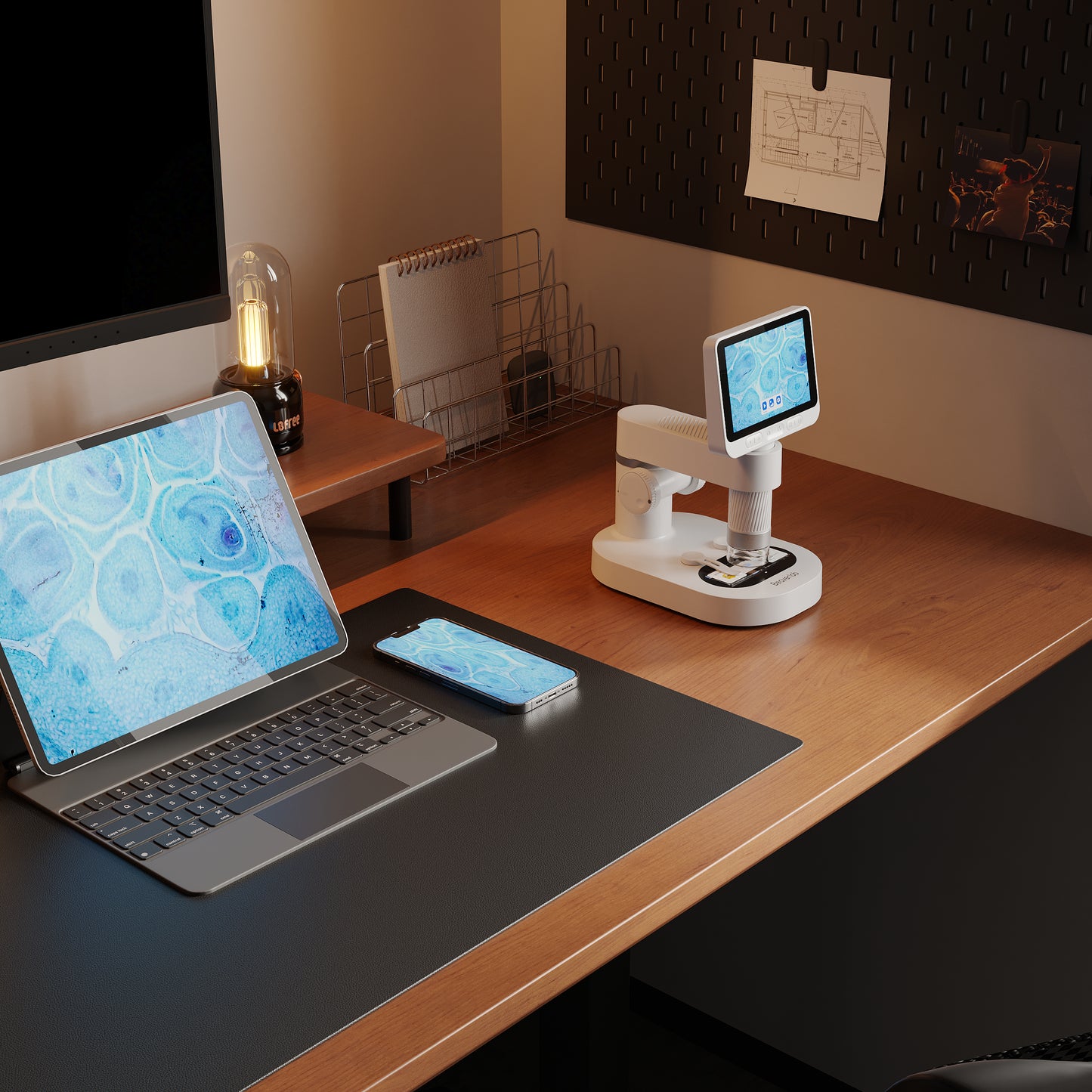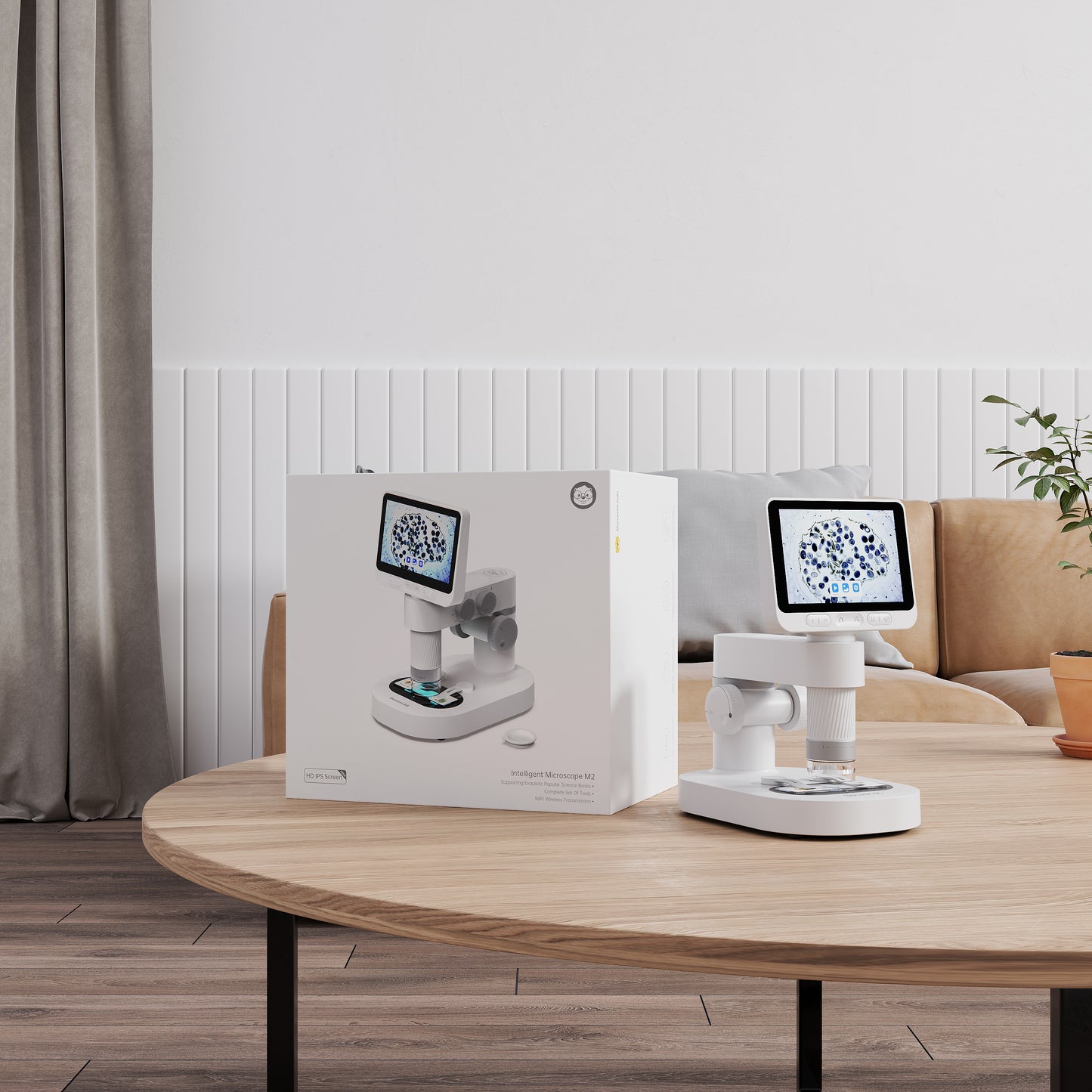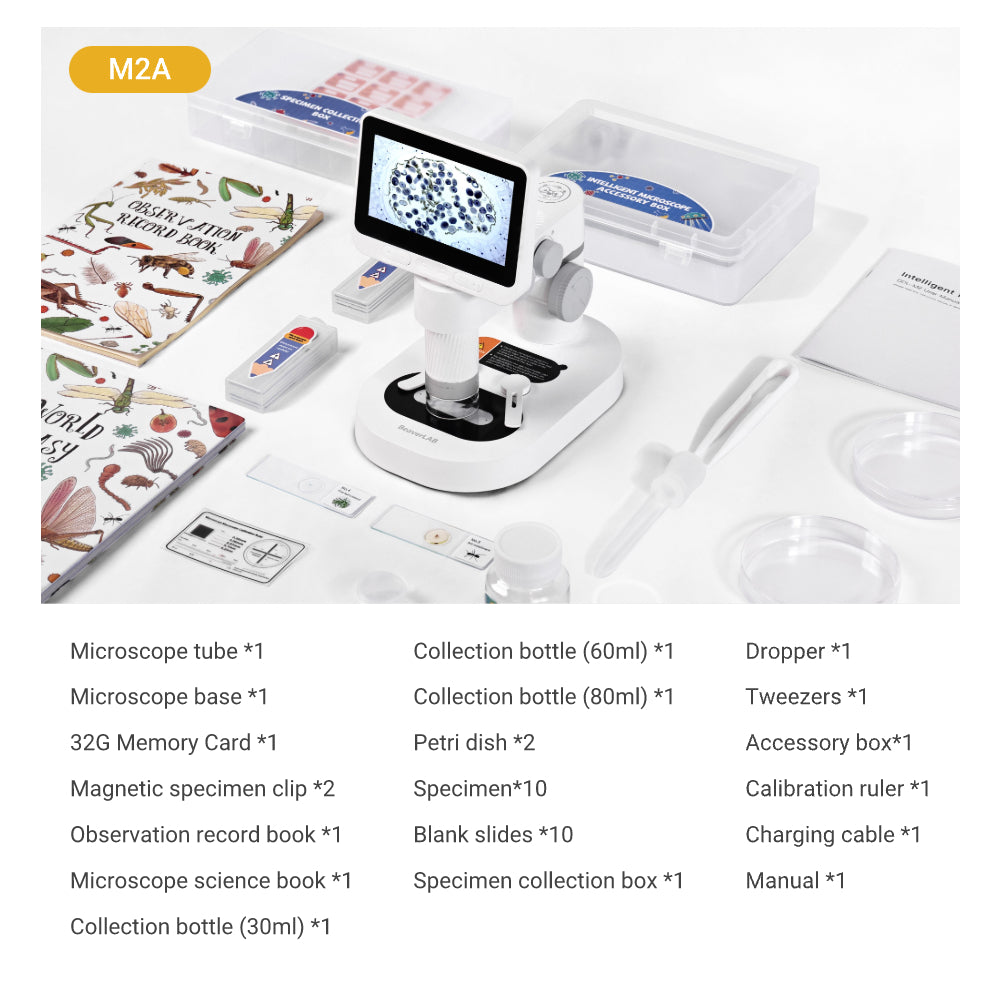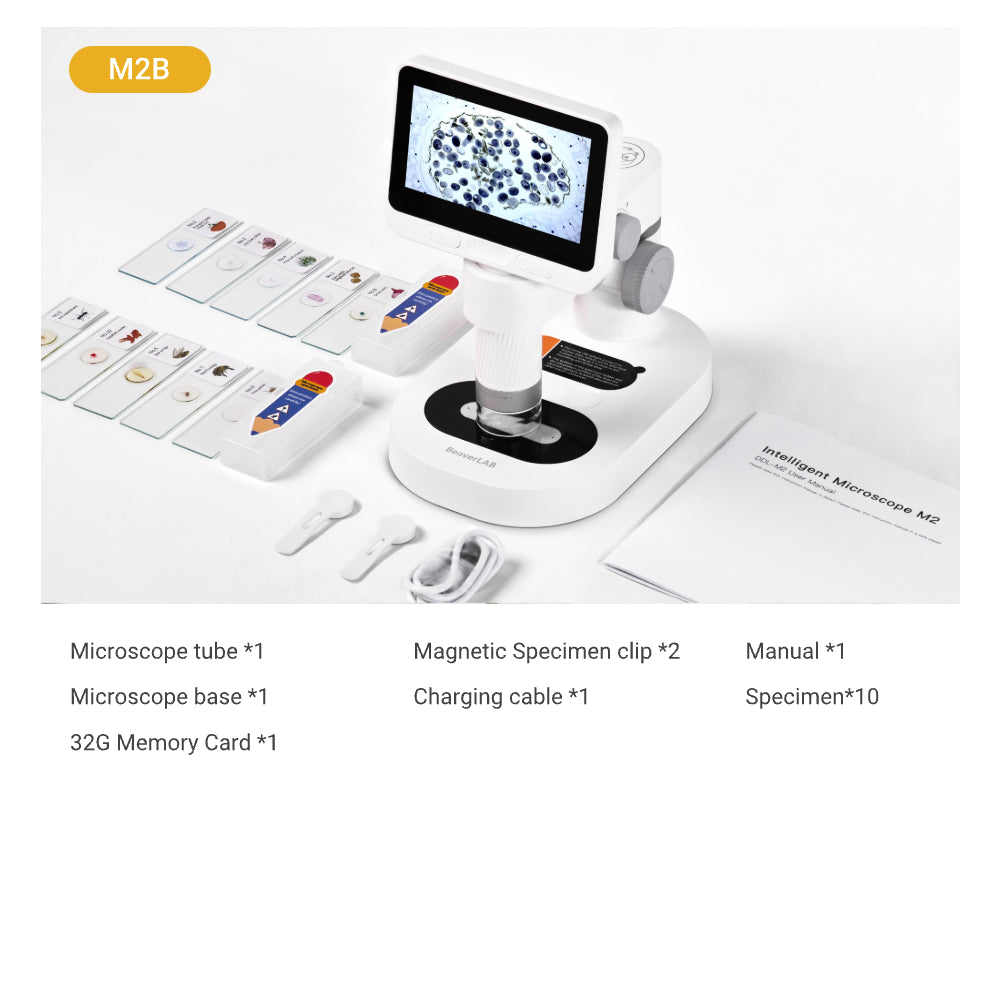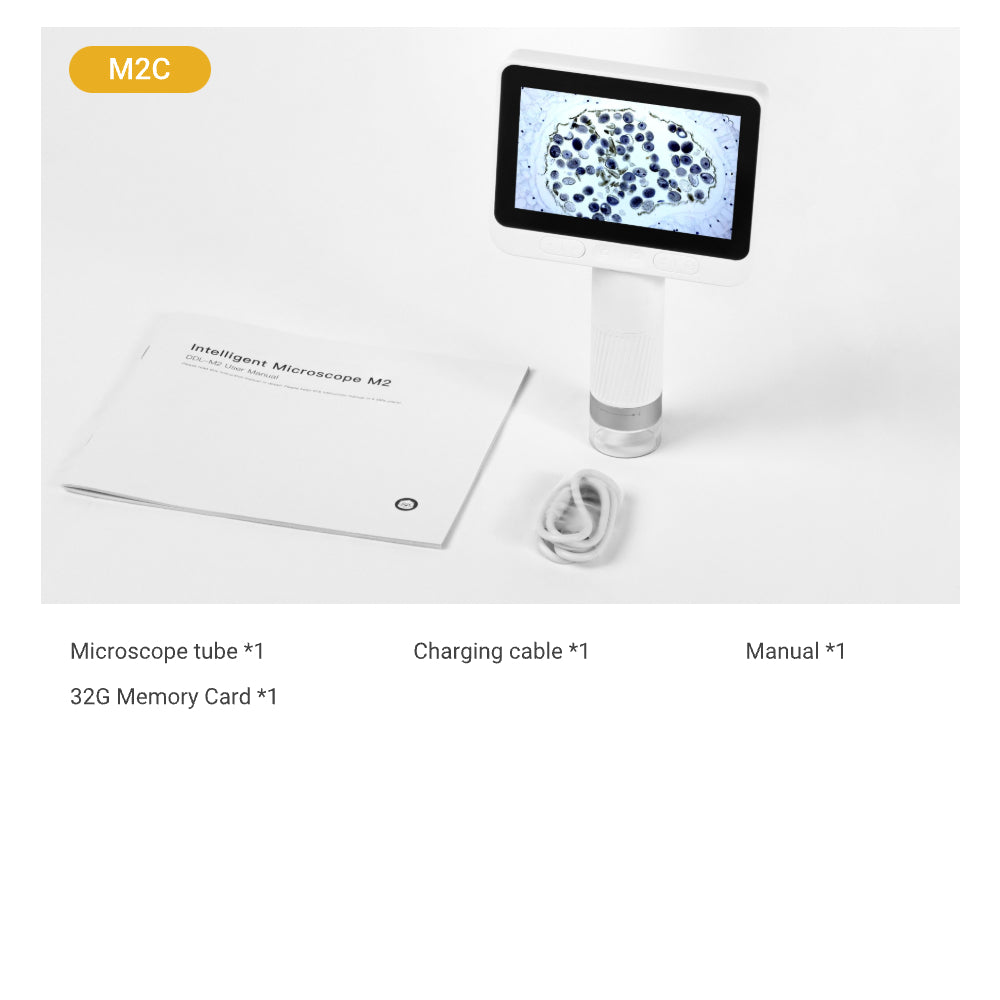 4.3" IPS Display
Darwin M2 adopts 4.3" IPS screen. The IPS panel provides more vivid and true-to-life colors compared to TN and VA panels. With a 24-bit RGB color depth, it can display 16.7 million possible colors, resulting in better color reproduction and wider viewing angles. meanwhile, IPS panels exhibit minimal color shifts even when viewed from various angles.
100X-1600X Magnification
With Multi-segment hybrid zoom, the magnification of Darwin M2 is up to 1600X (optical magnification up to 400X). After rotating the focusing cylinder to zoom in, you can press the plus (+) button on the back of the screen to increase the magnification continuously.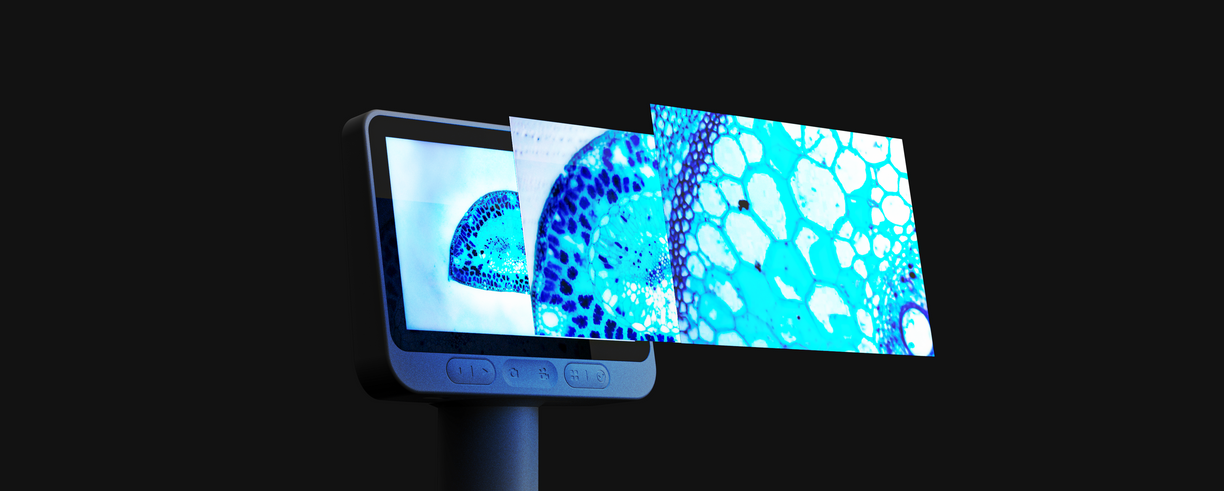 Detachable Design
The Darwin M2 features a detachable microscope tube that can be separated from its stand base, enabling convenient observation in outdoor environments. Whether you're on hikes, field trips, or engaging in any other outdoor activities, this portable design provides complete freedom.
1080P CMOS Sensor
With a 2.0MP CMOS sensor, the Darwin M2 microscope enables you to capture full HD videos and photos in 1920x1080 resolution. These images can be viewed on a computer or laptop in high definition and larger sizes without any loss of image quality, allowing for a more detailed examination and analysis of your specimens.
Quick Projection
Darwin M2 offers a wireless picture transmission function that allows quick projection through 2.4GHz WiFi. You can share the real-time image via a smartphone or a large display (devices with Android/iOS systems) with multiple people, sparking exciting discussions and explorations.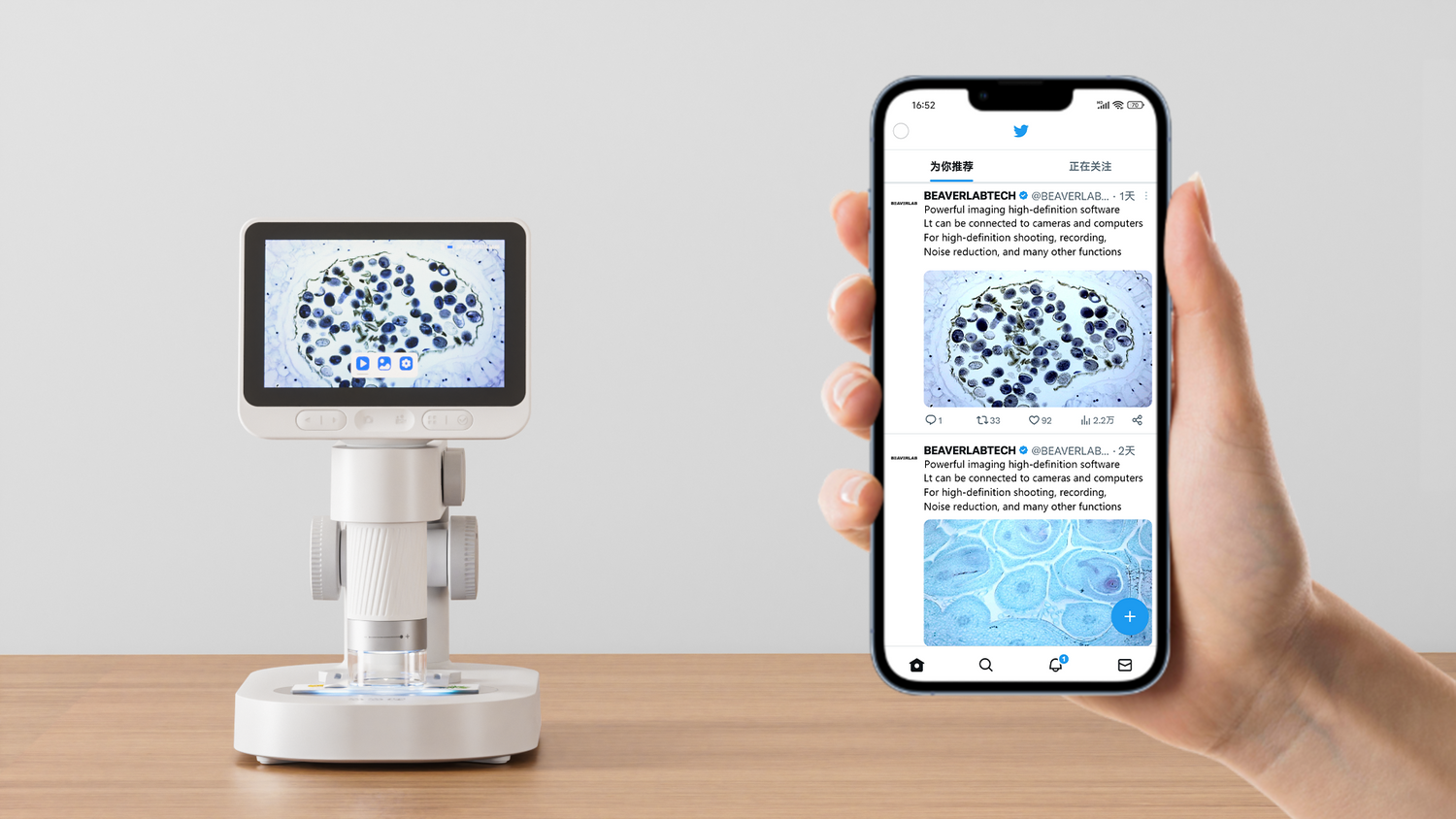 Wireless Download & Share
With the built-in WiFi network and self-equipped app, you can easily download images and videos from Darwin M2 directly to your smartphone or iPad without looking for USB cables everywhere. This convenient feature allows you to share your discoveries directly with other people or upload them to social media channels.
Extra Features You'll Love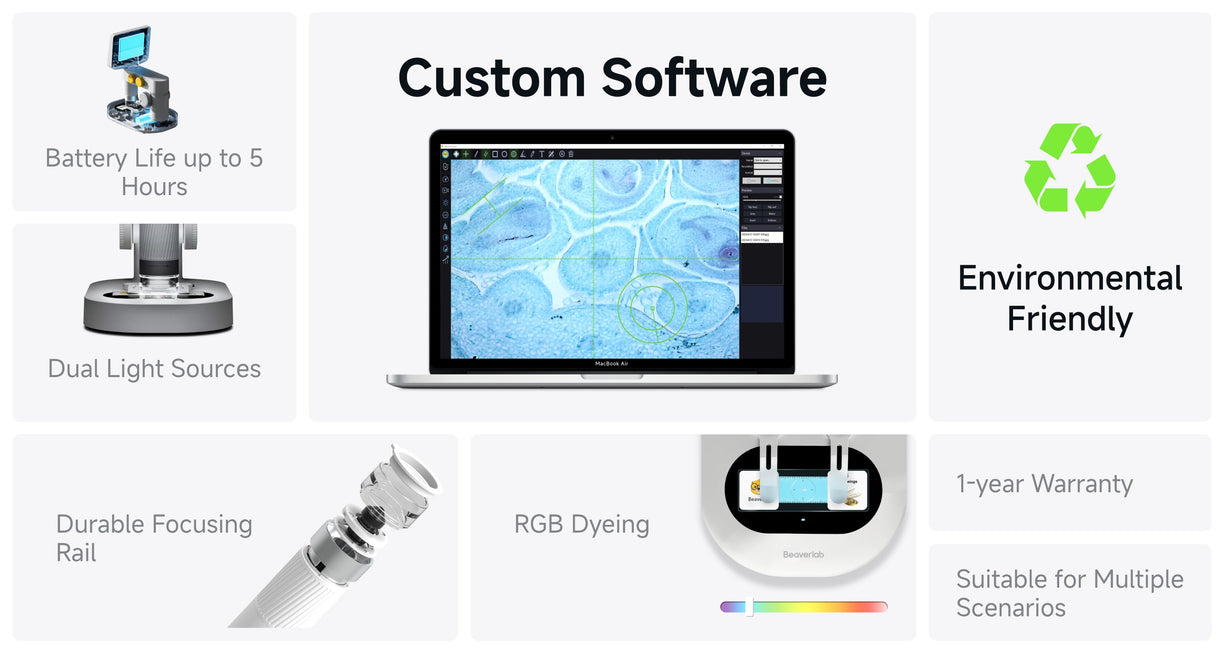 Exclusive Computer Software
Exploring the Darwin Series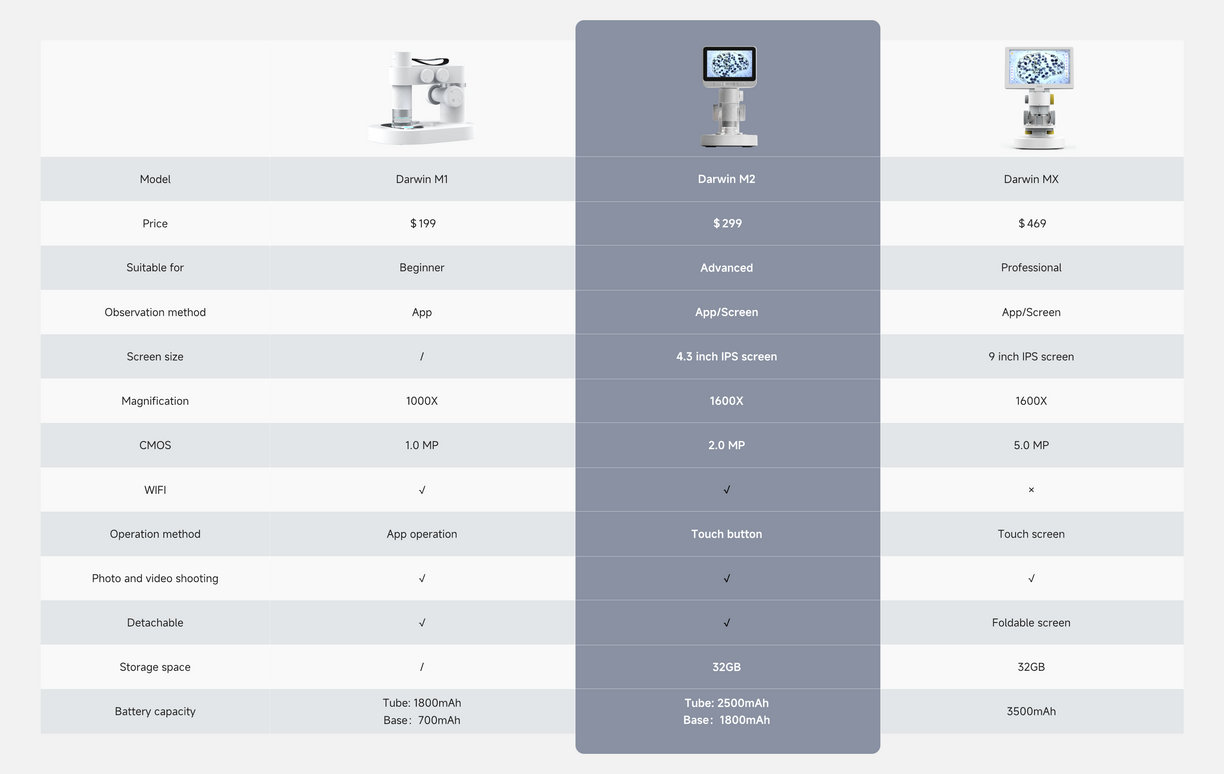 FAQs
What is the magnification?

The magnification is 100x1600x
Can you see mites?

Yes, as long as you find a place where mites are confirmed and take samples to make specimens
Is it suitable for repairing mobile phones?

Our base lift is 40MM, which is easier to operate and repair circuit boards, mobile phones and other electronic components
Is it suitable for high temperature maintenance use?

Our operating environment temperature is -10-45°
what is the material?

Our model uses aviation aluminum alloy inner rail, which is more stable, smoother and more technological in use
Is it a touch screen?

You can touch to take pictures, and the video recording button can be completed with a touch, very convenient and easy to operate
You may also like
Regular price

$299.00 USD

Regular price

$379.00 USD

Sale price

$299.00 USD

Unit price

per