Regular price
$375.00 USD
Regular price
$469.00 USD
Sale price
$375.00 USD
Unit price
per
-

$94.00
Sold out
Share
Select Option
View full details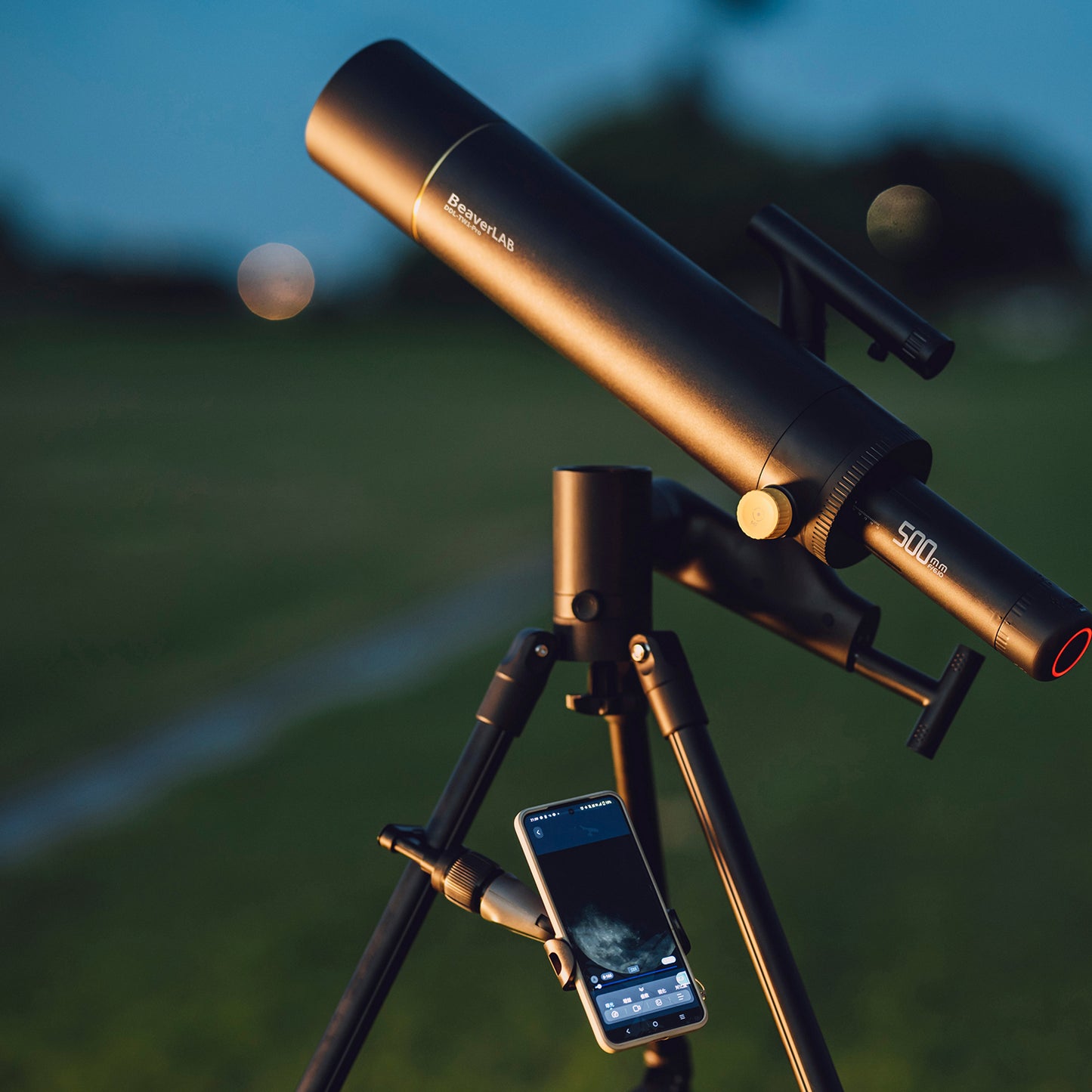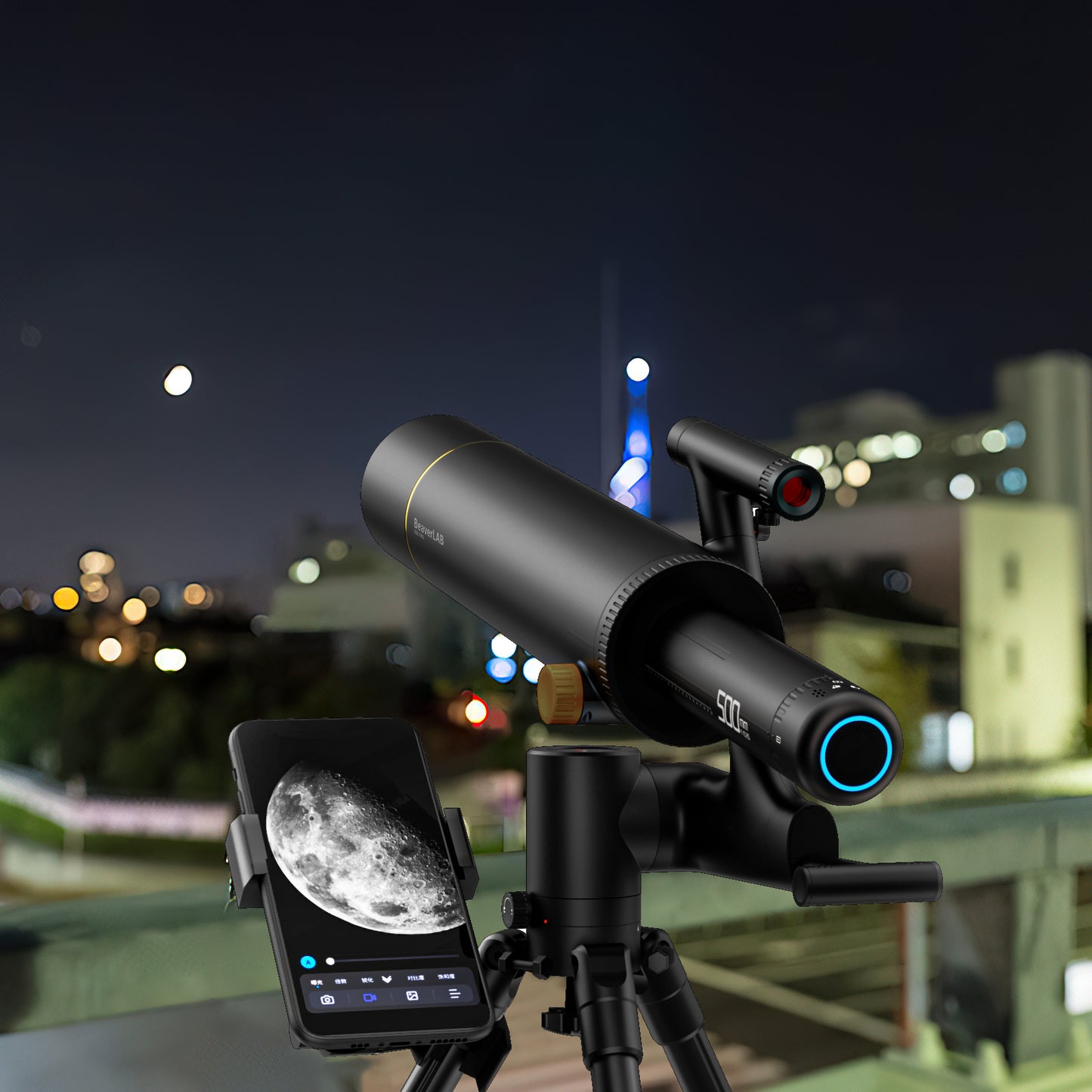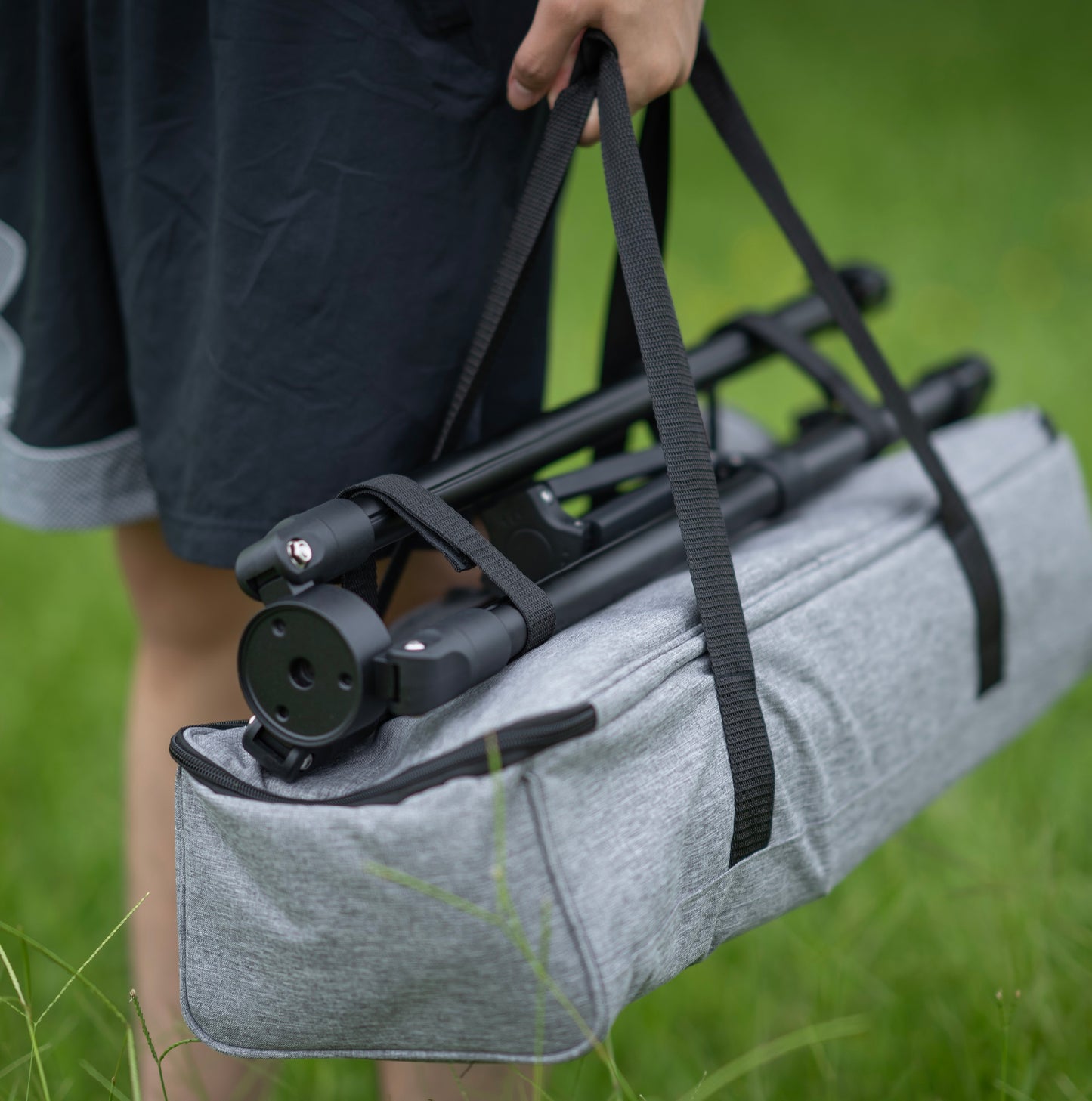 Ditch Traditional Eyepiece, Go 4k Screen
BEAVERLAB uses a digital camera to replace the traditional eyepiece, and realizes star observation by displaying pictures on electronic devices. Real-time observation on the large screen, refuse to watch in a fixed position for a long time, and share with friends.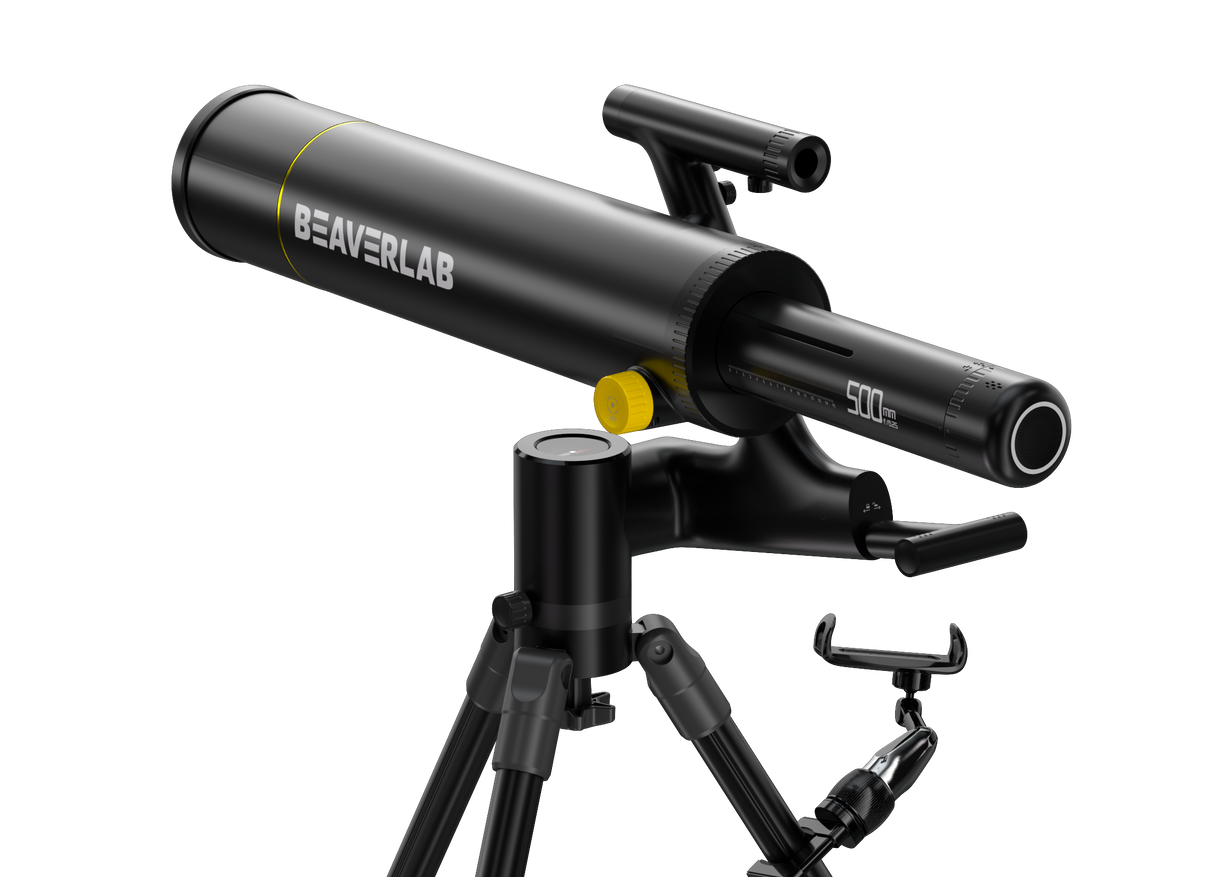 Immersive Stargazing
If you are using it for the first time, please start by observing the most conspicuous moon in the night sky! The surface of the Moon is patterned and you can enjoy 4K images of how craters and mountains fold.On a clear day, you can clearly see Saturn's beautiful rings. The sight in front of you will give you a mysterious feeling, as if you are being sucked into it.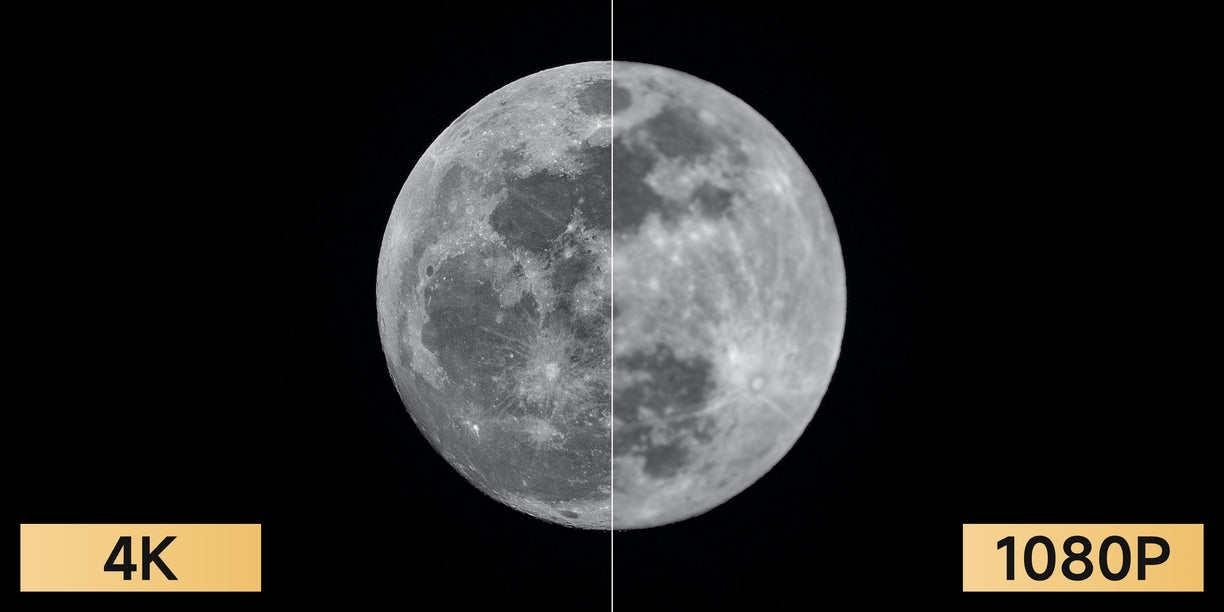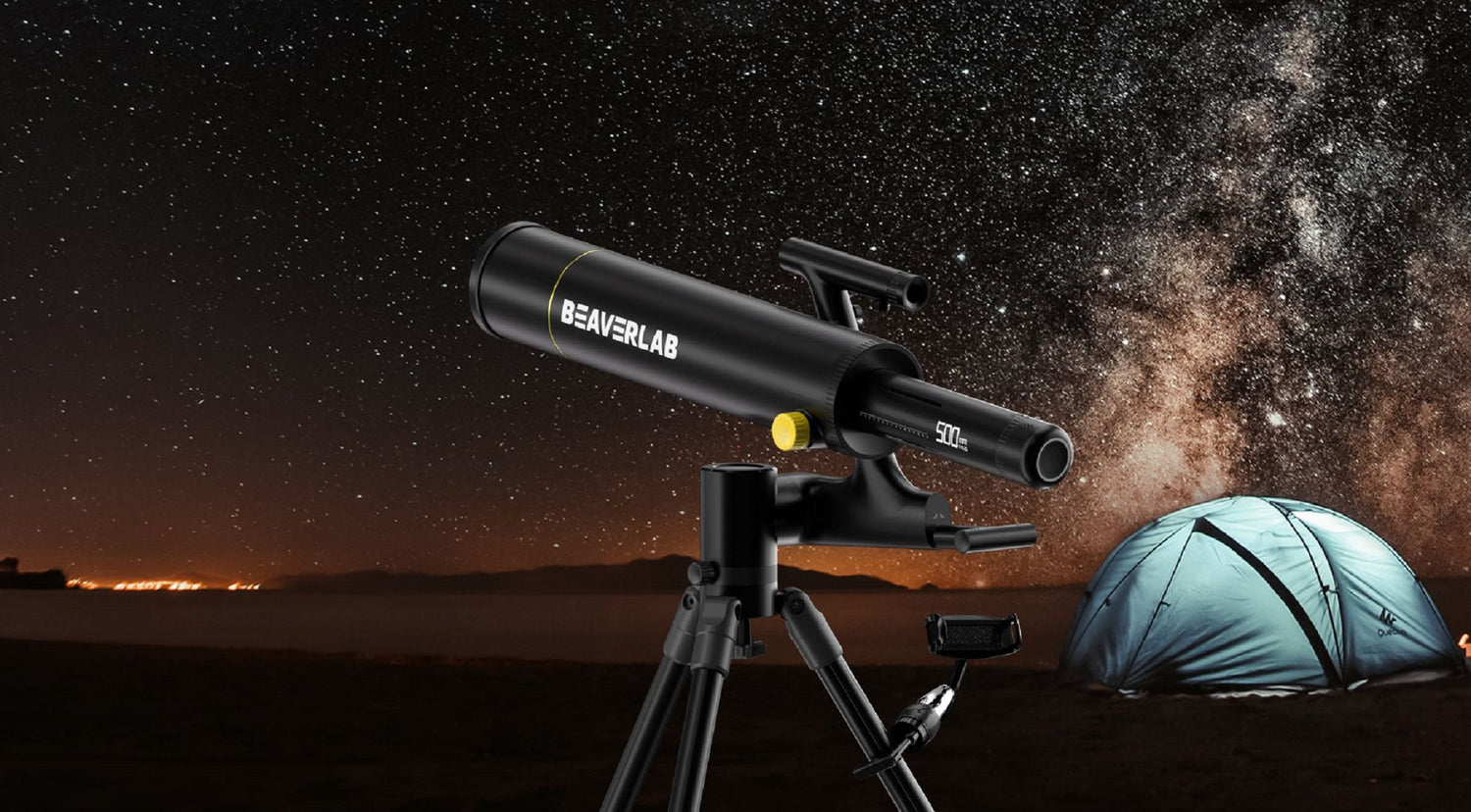 500mm long focal length

f/6.1 large aperture

Simple operation

One-click photography

Lightweight and portable
Viewing scenery and stargazing
Discover the Beauty of Life
Not only astronomical observation images, but also distant scenery such as forests, oceans, and mountains are powerfully reproduced! Admire wild birds and animals that are hard to see up close! You will feel as if you are right in front of your eyes.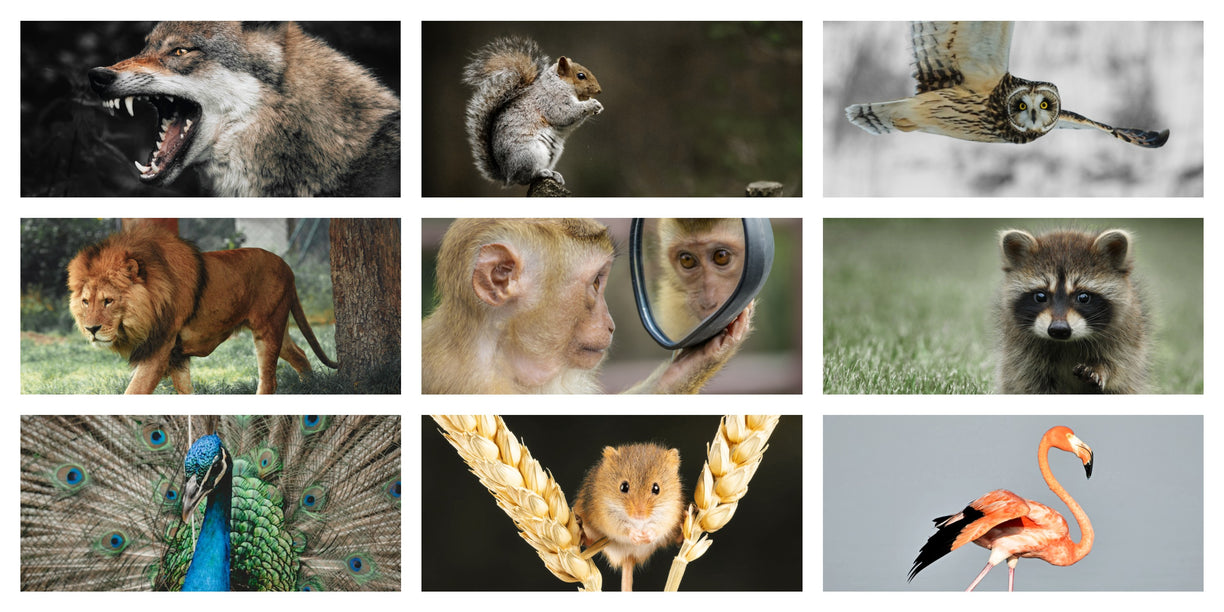 More suitable for entry-level people
One-click Shooting, Social Sharing
"Isn't it impossible for me to take impressive astrophotography?" With just one tap of the app, anyone can easily capture the celestial object of their dreams! Upload to SNS such as Twitter and Instagram to amaze your friends.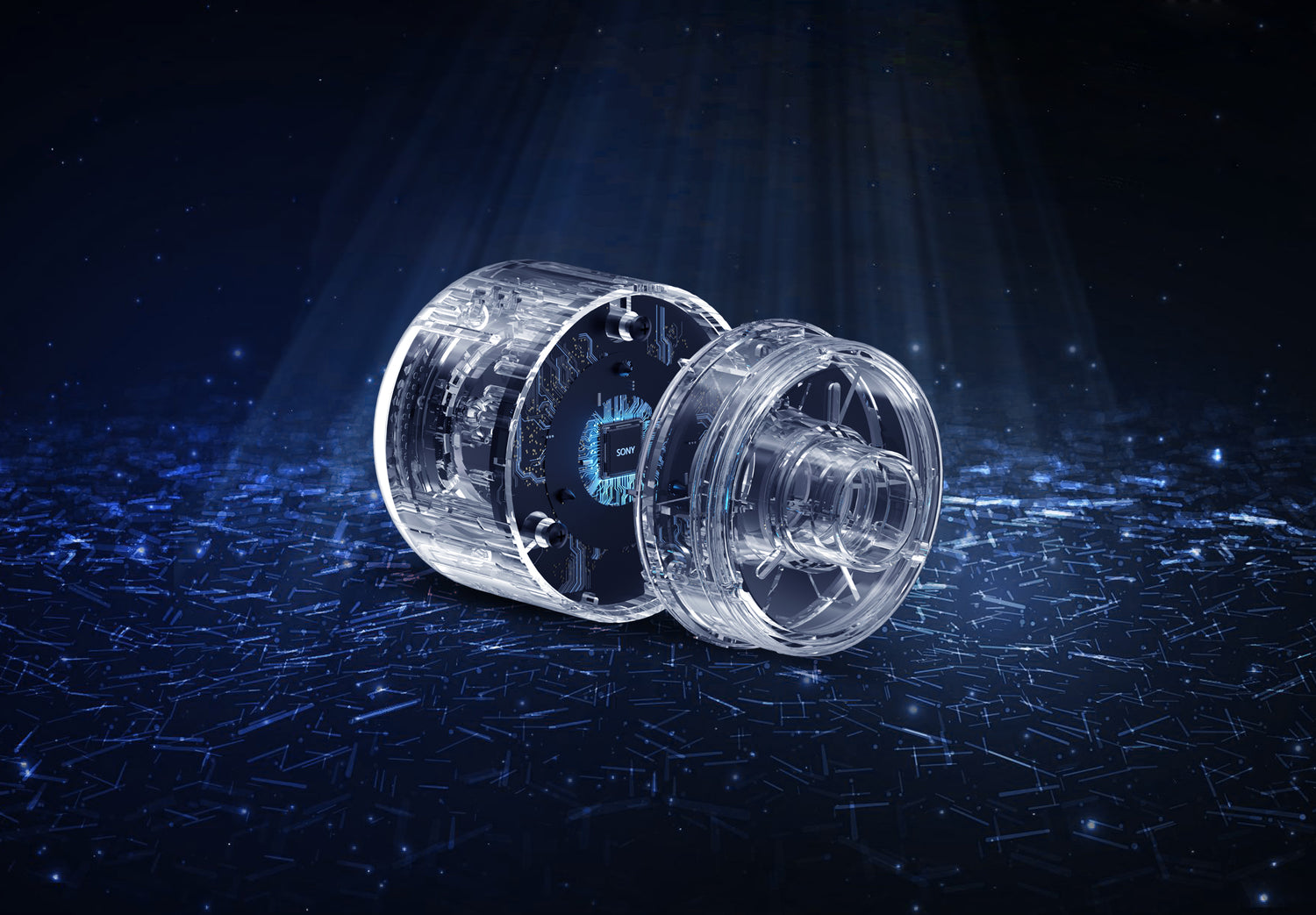 MTK Algorithm Platform, SONY Chip
The MTK algorithm platform integrates machine learning and deep learning algorithm models, enabling intelligent analysis and interpretation of astronomical data observed by the telescope. It can process the data collected by the telescope in real-time and provide timely feedback and adjustment suggestions based on the analysis results, allowing the telescope to dynamically adjust and optimize the observation plan according to requirements.
Focal Length 500mm, Aperture 82mm (f/6.1)
The long focal length of a telescope provides higher magnification, allowing observers to see details of objects that are farther away. The large aperture of a telescope refers to a larger lens or objective diameter, increases the amount of transmitted light, enhancing the brightness and clarity of observations. Additionally, a large aperture helps in observing objects under low-light conditions.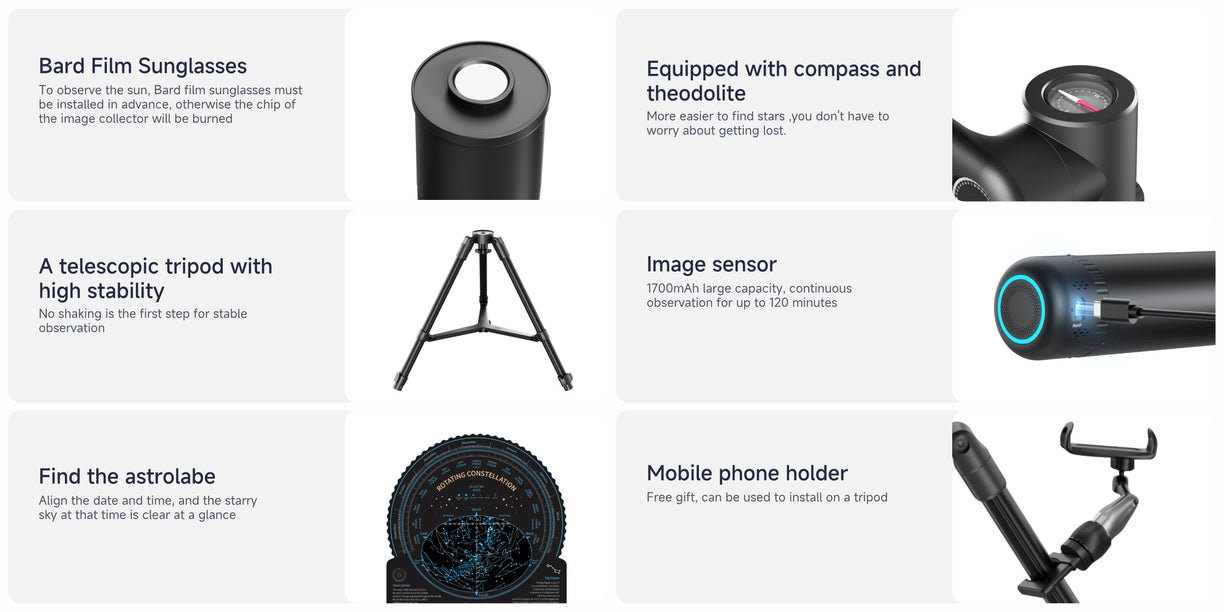 Ultra-light Weight, Easy Installation
The lens tube, tripod, and finderscope weigh about 3.4kg in total, and can be carried with you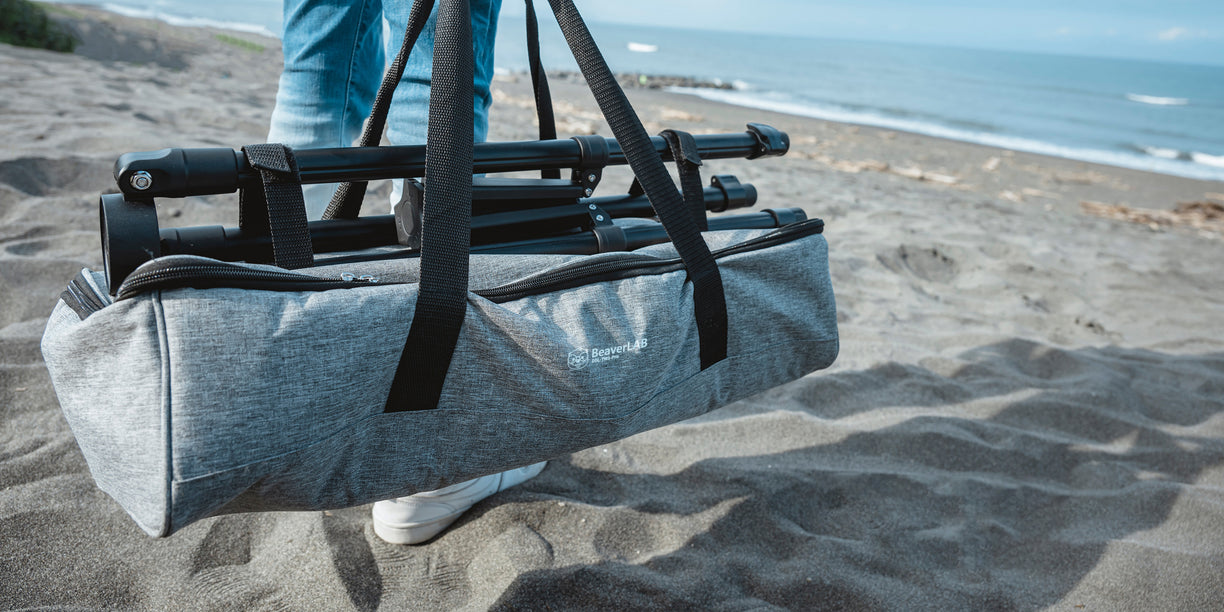 Specifications
| | |
| --- | --- |
| Product Name | BEAVERLAB FINDER TW1&TW1 PRO |
| Material | ABS, Aviation aluminum alloy, Hyperspectral lens |
| Image Sensor | SONY-CMOS |
| Main Platform | Transmissong MTK |
| Battery capacity | 1600mAh |
| Charging Port | Type-C |
| Application | Android/IOS/Windows |
| Product Size | 688mm*410mm*197mm |
| Operating Temperature | -20°C-50°C |
FAQs
Does it support an eyepiece?

We focus on electronic imaging capture, which can be viewed through smartphones and tablets. Our aim is to improve the inconvenience of traditional optical eyepieces, where prolonged viewing requires resting the eyes on the telescope, leading to fatigue within half an hour. The app automatically displays the WiFi name. For Android phones, there is a permission requirement to access the WiFi name, which involves enabling location information by swiping down from the top of the phone screen to access the location icon.
How much magnification does it provide?

The optical system of our telescope provides a magnification of approximately 29 times compared to the naked eye. With the use of a large-screen display on a 5-7 inch smartphone, the magnification range is between 400 and 560 times (combined with 4x digital zoom for a maximum of 1600-2240 times).
How far can the telescope see?

The telescope doesn't have a distance limit. Its main purpose is to magnify and bring distant images closer, allowing you to observe dimmer targets that are not visible to the naked eye. The optical system of our telescope provides a magnification range of 400-560 times, and it can observe celestial objects with a brightness of up to 11.3 magnitude (the human eye can only see up to 6th magnitude).
What can you mainly see with it?

This astronomical telescope is mainly suitable for observing the moon (craters, lunar mountains), the sun, and meteors, among others. Unable to focus on Jupiter and Saturn. Once you have aligned it with the moon, you don't need to adjust the focal length anymore. It is already focused at infinity, allowing you to directly observe Jupiter. You can try adjusting the exposure gain values for better viewing effects. Please note that the viewing experience can be affected by environmental conditions and atmospheric pollution. Areas with less pollution generally provide better viewing effects.
After following the instructions, I still can't see any objects.

1. Check if the observation conditions are suitable. For example, you might be observing the sky during the day or aiming at a blank wall. Solution: Adjust the telescope to target the ground, buildings, trees, etc. 2. Check if you are aligning with a visible target at night, as observing a completely dark area can result in no visible objects. Solution: Determine the target before observation and align with bright celestial bodies before fine-tuning.
What is the difference between TW1 and TW1 Pro?

TW1 Pro has upgraded the pixels, on the basis of the original 2 million pixels, it has been upgraded to 5 million pixels.
Battery life?

It can last for 3 hours on a full charge and has a standby time of over 1 month. It takes approximately 2 hours to recharge (1600mAh battery capacity).